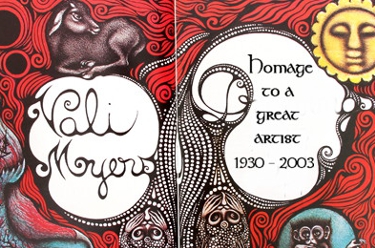 MELBOURNE, AUSTRALIA
Primary medium: PEN AND INK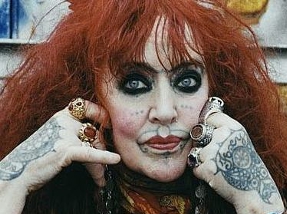 Born in Sydney, Vali Myers was a flamboyant fantasy artist who worked in pen and ink and watercolour as well as being a nightclub dancer. She divided her life between her home in Melbourne, the Hotel Chelsea in New York City, Paris, and a 14th-century cottage in her valley near Il Porto (Positano), Italy.
Her visionary art works developed from early detailed monochromes to a full range of vibrant colours and tones extending to watercolour and gold leaf, displaying a "fastidiously rendered depiction of a personal spirit world". She was acquainted with many celebrities and creatives including Tennessee Williams, Salvador Dalí, Django Reinhardt, Jean Cocteau, Patti Smith, Jean Genet, and many others.
Myers' paintings have sold for up to $US40,000 ($A68,000) in New York. Her work is held in the Stuyvesant collection in Holland, New York's Hurryman Collection, and is owned by private collectors such as George Plimpton and Mick Jagger.
___________________