GRAEME BALCHIN
SYDNEY, AUSTRALIA
Primary medium:
OIL ON CANVAS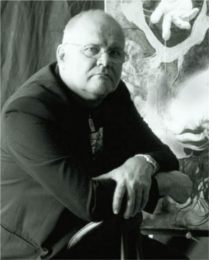 Graeme studied at Paddington Art School 1986, Pennant Hills Life Drawing 1987, Sydney Art Station 1988, Julian Ashton Art School Sydney (drawing, painting and etching). Studied Etching at Duck Print. Curate and judged exhibitions plus owned and operated an art gallery.
Since this time he has survived off his art, either by teaching at Gosford Regional Gallery or selling paintings through his representing gallery, Soho Galleries Sydney Australia.
Graeme has had eight solo exhibitions, numerous group and invited exhibitions, finalist in the Doug Moran Portrait Prize, won people's choice on two occasions at Gosford Regional Gallery, plus many awards in art prizes. He also has paintings in collections in USA, Gt. Britain and Australia.
______________________